There's nothing we love more than a convenient shopping experience for cute stuff. Enter: Amazon storefronts. Now, you've seen our favorite Amazon Influencers in action before, but today we're taking you through a whole new way to shop prime looks, for less (pun intended). Get ready to scroll the latest in matching sets, shoes, accessories and more from the digital storefronts that have stolen our hearts, less our wallets.
Naturally, the Summer House star and host of the Giggly Squad podcast has been a relatable girl from day one, so we're not surprised to see her Amazon storefront taking off in cyberspace. As avid fashion-followers of Paige's on insta, we see the trending looks she puts together, and have found ourselves wondering… where does she get them?! Search no further than her storefront.
NY-based fashion influencer Lauren Tiby is amongst our favorite insta feeds to stalk for style inspo. Thankfully, we don't have to look too far (or spend too much) to get the looks, with Lauren's popular shop on Amazon. We especially love the way she categorizes her favorite items, like seasonal basics and hair must-haves. Pro tip: Check out Lauren's 'Hair' highlight on IG for the inside scoop to getting luscious locks.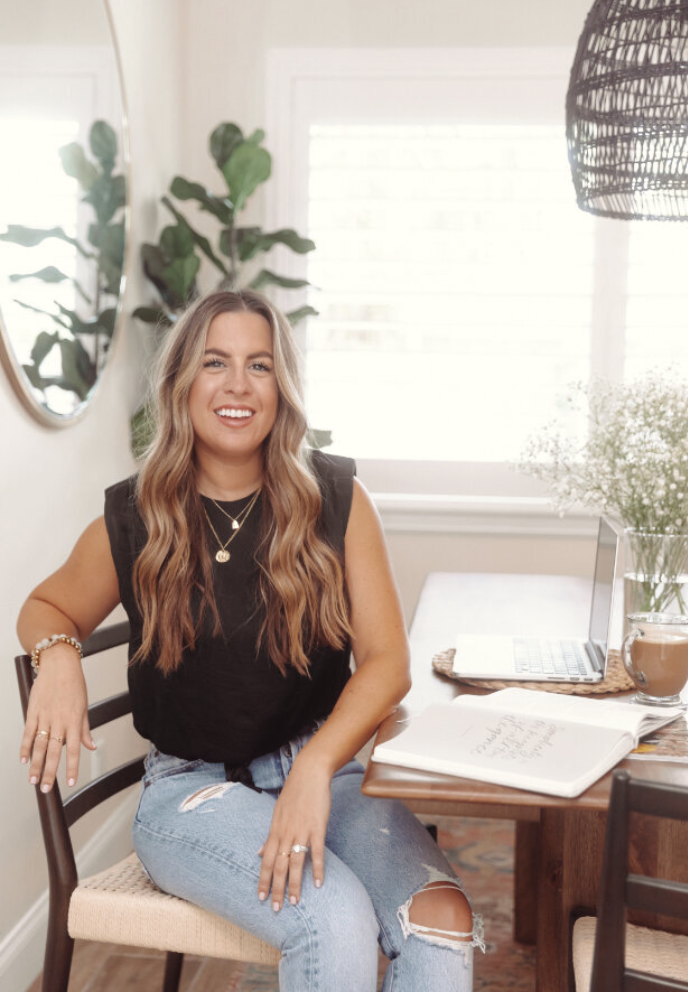 If you're a fan of Amazon fashion, you've surely come across dedicated content creator, Holland Smith Paterno. It's super easy to shop Holland's looks (with content updated both on Instagram and TikTok) as well as her "Must-Have Mondays"shared weekly. Upon browsing her storefront, you'll find everything from classic looks that work for office to happy hour, as well as wedding guest dresses, matching sets and date night tops that we all could use a refresh on, TBH.
We absolutely love Teresa's Amazon finds for everything home interiors, style, beauty and more. As an influencer with an audience of 1M+ who splits her time between NYC and South Carolina, we get a variety of style on her page that shows the best of both worlds when it comes to product choices and design color palettes. Be sure to check out Teresa's organization favorites and cleaning gadgets saved in her Amazon profile. 
The self-identified matchmaker, dating expert and TV host on Instagram, has taken to a new platform to reach her audience on a level through fashion on Amazon. You most likely have a lineup of favorite looks from Devyn's time on TV as The Challenge's AfterMath host, and you can find many of her favorite outfits for less through her storefront. We love the "Beauty Game Changers" section in her shop.
Entertainment TV Host and lifestyle content creator Albert Lawrence is known for many things in the "effortlessly cool" category, style being one of them. On Albert's Amazon storefront, you'll find all the top products in tech and lifestyle, with his own series labeled "Hook Up Your Home" featuring Albert's favorites of the moment in the home niche. Consider this week's must-haves added to cart, immediately.
This gorgeous mama of four (!!!) is an entrepreneur, brand founder, wellness enthusiast – and alas – an Amazon influencer with her own storefront where we can shop her lifestyle at the click of a Prime button. We love how Cara keeps it real with her Instagram followers, and the same goes for her storefront – where you'll find her beauty and clothing must-haves, right alongside essentials for new babies, household items and Cara's favorite healthy snacks that keep her family on track.
Let's just say Nikki Boyd's Instagram feed is an interior designer and home organizer's DREAM. Thus, we're not surprised that her Amazon storefront is our go-to for shopping all things cleaning, storing and (organizing) our everyday items in a minimalistic way. Nikki's virtual organizing sessions include her top choice products in her storefront and how to use them, which inspires us to actually buy-in. The hacks for organizing kids' closets featuring Nikki's Amazon finds are 'saved' forever in our book, too.
Top wellness, clean living and mindfulness creator Mona Vand inspires us to live our best lives, in vogue. With Mona's Amazon storefront covering everything from her favorite kitchen essentials (like the best tea kettle you'll ever use, and 'Shower Routine' essentials like dry brushes and scrubs) to looks for less, we find ourselves stalking her storefront as if it were an IRL experience. It's like your fave neighborhood boutique, but screen style.
Gone are the days of stressing over what dress to wear, what cosmetic case to pack or what air fryer makes the best salmon. Today, we have Instagram for that – and luckily, Amazon, too. So the next time you find yourself struggling in the search bar, check out one of our favorite Amazon storefronts and their founders' feeds for all the inspo on how to live life on luxe terms, for less cash. You know what they say… we want it all, and we want it delivered.